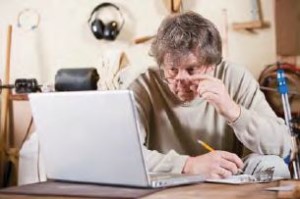 Dumpster rental prices are affected by a variety of factors that you may have never thought about. When you are searching for a dumpster rental provider, you will want to know how each one charges; one of them might be just the right fit for you and you'll see why when I go through the 6 deciding factors of dumpster pricing.
It's now more important than ever to consider the reasons behind the increase or decrease in dumpster rental prices. By reading this article you will be doing yourself a favor and setting yourself up to pay the best price for a dumpster.
This article will put you inside the mind of the dumpster rental providers and help you understand these prices. This article will explore how you can take advantage of this knowledge to get the best dumpster price possible. There are 6 factors that will affect your final price on a dumpster rental and here they are.
6 Factors that Affect Dumpster Prices
Location. In today's economy, more and more companies are starting to look closely at their bottom line costs. For dumpster providers, this means gas prices. A majority of them add the costs of gas into the final bill without you even knowing. The closer you are to the dumpster provider, the cheaper your rental will be.
Size Dumpster Needed. Dumpsters come in a range of sizes, and it's important to know that the dumpster price is going to rise slightly as the dumpster size increases.
Rental Time Period. How long will you keep the dumpster? The average length of time a dumpster is rented is 7-10 days. Usually if you need the dumpster for more than a week, you will be charged extra. Sometimes projects take longer than expected to finish so it's a good idea to compare how much it costs to keep it longer than you think vs the fees involved with keeping it over the agreed upon time period.
Type of Junk to be Thrown. There are extra charges for throwing microwaves, mattresses, tires among other materials; check with your local provider to see what their charges are. Each company will charge differently because the costs to dispose of these materials is different for each.
Same Day Delivery. Most roll off dumpster providers need a day or two notice, but a select few specialize in same day pickup or drop off. What do I mean by same day? If you call in the morning and say you need a dumpster by this afternoon or say you need it picked up this afternoon, that means you are asking for same day delivery. The dumpster price will rise if you request this special service. You have to weigh out the values and benefits for you to justify whether or not it's worth paying the extra cost.
Discounts for Cash. A lot of dumpster service providers will tell you that if you pay cash, they will give you a discount. Even if they don't tell you, ask them because they might have forgotten. They usually only bring this up if they know they are competing with another company for your business. Work it in your favor and save on the dumpster rental prices.
Related Posts: