We rent out dumpsters to the entire Minneapolis, MN metro area! Call to order or get a free quote (888) 316-0324
Service Area:
St. Paul
Bloomington
Edina
Columbia Heights
Minnetonka
St. Louis Park
Golden Valley
Maple Grove
Blaine
Plymouth
Brooklyn Park
Call (888) 316-0324


Next Day Dumpster Delivery
Get your dumpster rentals when you need them

Affordable & Dependable
We offer the best flat rates and NO hidden fees

Quick & Easy Rentals
Our rental process is so quick and easy a caveman can do it
Dumpster Sizes:
10 Yard
15 Yard
20 Yard
30 Yard
40 Yard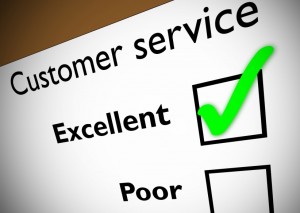 Why Rent a Dumpster From Us?
Get a next day dumpster rental in Minneapolis, MN when you order from our local Minnesota office. We are locally owned and deliver dumpsters at speedy rates and best competitive prices. Here are a few reasons why you should rent with us:
Next Day Delivery
Locally and Family Owned
We Service the Entire Minneapolis-St. Paul Metro Area
Commercial and Residential Dumpster Rentals
Rent a dumpster in Minneapolis, MN
Forget about the hassle and higher prices of renting from national dumpster rental companies, and choose a local hauler that is involved in your neighborhood and goes the extra mile to make sure you are satisfied. Renting from local dumpster haulers is cheaper because they are closer, spending less on gas, and because they don't have as high of overhead as national brand companies do, allowing these local haulers to price very competitively. Another benefit to renting locally is that they usually have discount and seasonal rates going on, just call them up and ask if they have any discounts or promotions going on and they will let you know!
Cost of dumpster rental in the Twin Cities
Most local roll off haulers prefers not to state their pricing until you call them up. This allows them to keep competitive and work with you by providing additional services in exchange for your business. Examples of services could be next day delivery, a bump down in the cost if you live close enough and various others. The reality is that almost every company in your local area will have roughly the same pricing for each dumpster size, but the difference maker is the different types of services that make each dumpster hauler unique.
How do I decide on the right company?
Since the pricing of dumpsters will be about the same all around, it's important to look for the companies that provide the most value to you. Some examples might be that one company might have a longer rental period, another might give you a free refill, and another might have a promotional discount going on that the others do not. It's all about finding the company that it friendly, has great customer service which you will notice just from talking with them, and knowing that the dumpster process won't be a hassle with whichever company you go with.
We are here to help you find the best dumpster rental companies for you in Minnesota. Minnesota can be a tricky place to rent a roll off dumpster with all the seasons that go on. Winter, Fall, and Spring in Minnesota can be wet, muddy, cold and pretty much hard to deal with at times. The majority of dumpster renting in Minnesota happens in the spring and on into the summer months. When spring rolls around, a lot of folks will start spring cleaning or start taking on projects that they couldn't do in the cold Minnesotan winter. As a Minnesotan myself, I can vouch that the people of Minnesota are some of the toughest…and nicest people in the country! If your one of these people that has projects around the house to do or needs to clean out a basement, garage or shed, then you will need to start looking for a local roll off dumpster rental service that serves your needs best.
We make sure that the companies are affordable, reputable, and match your needs without sacrificing customer service. We do all the dumpster rental research in Minnesota and provide you with our results, so all you have to do is pick which company will best fit your junk removal needs.We also want to provide you with facts and information so you have a good enough education on the dumpster rental process and know what to expect.
We promote locally owned dumpster rental companies to keep the business in the communities and to increase business for them and keep costs down for you. There is also a long list of reasons why picking a locally owned dumpster rental company in Minnesota will lower your overall cost, and receive high-quality customer service from beginning to end.

Dumpster Rental MN Tips
Most all dumpster roll off rental companies in Minnesota recycle solid waste, and that is super important if we want to conserve our planet. Make sure you know that your dumpster service is recycling your junk and making the most use out of it. Make sure you are not throwing hazardous and prohibited material into the dumpsters either. Being responsible will keep you away from the fees that come along by irresponsibly throwing hazardous materials into the trash dumpster.
THE 4 STEP PROCESS
Define your project. It's important to know what types of materials you're going to throw away. For example, you may be removing shingles on a house, tearing apart a deck, renovating a bathroom, cleaning out your garage, and there are many other examples too. It's important to know material waste so you can let the roll off rental company know, because of weight limits involved in dumpster fees. Weight limits are simply the amount of weight that each dumpster size can hold. If you go over weight limits, you may incur an additional fee. 

Decide on a dumpster size. Most of your rental cost will be determined by the size you pick; so choose wisely. To get an idea for which trash container is right for you, check out our page on

dumpster sizes

. Dumpster sizes range from small projects like renovation a small bathroom to large home construction projects. There are many websites you can research and get a better idea of which roll off rental size will be ideal so make sure you check out our helpful pages or Google it. 
Find a local roll off service company. The next step is searching and finding the right Minnesota roll off rental company. When searching, make sure the company has been around for a while; this will tell you that they are reputable and probably dish out some good customer service. Make sure you call or visit 2-3 roll off rental companies to get pricing info as well as bartering ammo. Almost always, if you say that dumpster rental company "A" charges $50 less for the same dumpster, they will beat or match the price! Another thing with small, local rental companies is that they rely heavily on great customer service to spread by word of mouth. You can bet you will receive great service by going with these businesses. 
Ask tons of questions. Asking questions is good for figuring out if they charge any extra fees you may not know about. It also gives you firepower to get them to drop extra fees or allow you to figure out a deal such as 1 free disposal. Once you spend time on our website and learn everything there is to Minnesota dumpster rental and the processes, you will feel confident that you will make the right choice.
We will all need to rent a roll off dumpster once or twice in our lives, and we want to make that process simple and as easy as possible even if you only use our site once. Since you don't learn how to rent a dumpster and the process is not common knowledge, our goal is for you to use our site as an educational tool and a resource when it comes time for you to rent those dumpsters. 
Below we have provided you with our services for dumpster rental in Minneapolis and St. Paul area. Click on one of these cities close to you and find a reliable and affordable dumpster rental company servicing your area.