Dumpster Sizes We Offer:
Not Sure What Dumpster Size You Need? Give Us A Call And We Can Help!
(888) 316-0324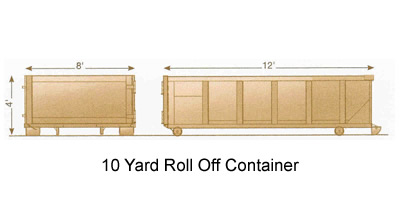 Click For Service Area or Call 888-316-0324



Click For Service Area or Call 888-316-0324
---
Dumpster rentals are for a variety of people including landlords, realtors, business owners, contractors and the everyday homeowner. Each dumpster size is specific to a given project related to the size and duration of it. Check out our different dumpster styles here.
Many businesses may sign contracts with roll off rental companies to keep the dumpsters at the building and only removed for a disposal.
Contractors may rent various dumpster sizes based on the size of the home they are constructing or various other projects; contractors may also have contracts with dumpster rental services as well.
Homeowners do not sign rental contracts because the rental timeframe is not long enough and filling a dumpster is not consistent enough. No matter what the reason is to rent a roll off dumpster, determining the size of it is the biggest decision to make. I hope the explanations of these dumpster sizes helps you in determining your dumpster size!