Spring is a great time for many people to sell their homes – and there really is no better time. This post is about helping you boost your home appeal, which in return may increase your home value and an edge on the market.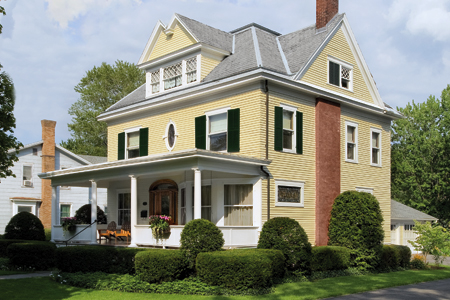 Update Your Front Door
Your front door should be inviting as it possibly can. Use warm colors when you re-paint it and make sure to use extra heavy materials so that wind does not make it creaky. Adding molding to your front door with also give it a nice polished look.
Call (888) 316-0324 For Junk Removal Needs and Questions!
Get New Hardware
Small details can be easily overlooked, but some small details that go neglected can be a huge negative factor when looking to sell your home. Rusty door knockers, door handles and cabinet knobs should all be replaced with polished or shiny new materials.
Give The Mailbox A Makeover
You mailbox is the first thing people see when turning down your driveway. Your mailbox can say alot about you and your home. There are many different options for your mailbox like traditional or contemporary. Don't skip this step because it is important and will not break the bank.
Get Outdoor Lights
Outdoor lighting can enhance your home looks and let people know that it's a security piece too. People want to feel safe in their homes, so adding outdoor lighting will ease their minds on this issue. Make sure the lights light up the front door and porch the most because this is where the entrance is and where most people will be hanging out. A great way to add style is to add lighting along your driveway or steps walking up to the house.
Replace Gutters
Nothing turns off potential buyers more than dangling gutters. This makes the house look untended and falling apart – nobody wants to buy fixer uppers unless they are home flippers. It is also a good sign that there may be water damage if gutters are not properly doing there job.
Plant Trees and Bushes
Trees and bushes when properly placed can add amazing effects on the curb appeal of houses. Shrubs around the entire area of the house can make it look way more appealing and sharp. It adds a flavor of sophistication and elegance because the lines are hidden behind beautiful plant life.
There you have it! You now know some special effects to take advantage of when adding curb appeal to your beloved home. Follow these steps to enhance your looks and you will be amazed at the results.